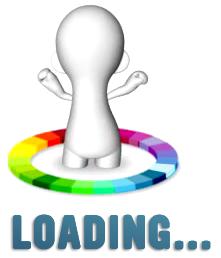 The Noods look was Cartoon Network's sixth look that debuted on July 14, 2008, replacing the Fall look. Noods were new to Cartoon Network , many of them were Next Noods, Remix Character Noods, and Character Noods. Many people think that this is the third best bumper. On their website, they put the Nood background and a Nood shaking in circles around a rainbow circle. The Noods were based on Munny (created by Kidrobot) a DIY figure and Through September 1, 2009. There were rumors around toonzone forums about the Nood look being replaced by another look in Spring 2010. The Noods look was eventually replaced with the Physics look on May 29, 2010.
From February 8, 2010 to May 28, 2010, there were bumpers with Nood dolls being covered in silver or multicolored confetti, transformed into a Chia Pet, getting spilled with black ink, whiteout, or red paint, and getting covered with dirt by a motorcycle. All of the CGI Nood bumpers are no longer shown as of May 29, 2010, rebranding with the CHECK it look and revealing a new Cartoon Network logo.
Their counterparts in Latin America are the Toonix.
A nood can be seen in a cameo on the CHECK it rebrand's stuffed nose bumper.